Learn the foundation of yoga with Diana as she takes you through the steps to learn how to breathe properly and perform yoga on the most effective level. Delve deeper and learn why breathing is so important to yoga, how to do it properly, and how to incorporate it into your life.
The foundation of Diana Treglia's teaching is her belief that "yoga nurtures not only the body, but also the heart and soul." She feels blessed that her passion for yoga has also been her life's work.
This carefully-crafted course draws 35 years of thought and experience into an easy-to-follow, richly-rewarding program, perfect for all levels.
Join Diana on your journey to a calmer, stronger, and more flexible version of yourself, using little more than just your yoga mat and electronic device. This pleasant self-discovery will leave your spirit strong and muscles toned. A deeply-rewarding course that focuses on yoga fundamentals and tactics for better breathing
Full-length videos with clear explanations of important poses and flows
A friendly, no-pressure approach to get your yoga practice started  
A lasting understanding of yoga, its movements and its benefits
The knowledge on how to properly align your breathing
To successfully explore the relationship between your mind and muscles
An understanding of the movements in a way that is fun and easy to follow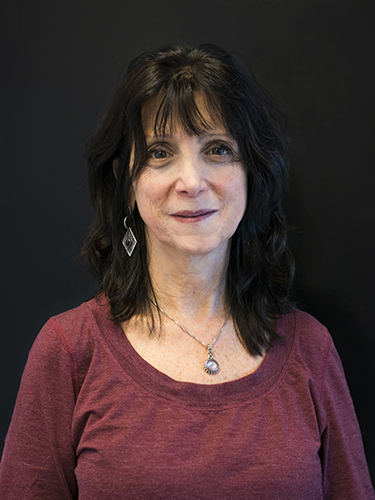 A full-time yoga teacher for the last 35 years, Diana Treglia has been teaching yoga since she first met her Guru, Swami Muktananda, in 1975. It was Diana who was at the forefront of bringing the practice of yoga to Brooklyn, years before yoga's present-day popularity.
Diana has studied a number of different traditions extensively, including classical Hatha Yoga, Iyengar, Vinyasa, and Ashtanga. Her teaching reflects a unique ability to integrate these approaches, bringing joy and insight into the practice.
Through her warm and attentive style, and creative adjustments, she addresses the needs of individual students, inspiring and challenging each of them to reach their highest potential.
Over the years, she has certified and trained hundreds yoga teachers, and since 2001 has been instrumental in bringing credited yoga and meditation classes to students on the collegiate level at Kingsborough Community College in New York.
FAQ
Is this course a good fit for me if I'm new to yoga — or, if I already have experience with yoga?
Yes! This course offers poses and positions that are modified for all ages and abilities. Diana's method of teaching is inclusive and makes it possible for all participants to get involved and advance at a pace that is comfortable for you.
Why is Diana the one to teach me about yoga?
Diana views her yoga practice not as a means to an end, but as a lasting and rewarding journey of self-empowerment. She view yoga not as a career, but as a calling. Join the thousands of others that Diana has proudly called her students on this important expedition.
Why yoga?
Making time to practice yoga might be important, now, more than ever. Yoga has been used by countless people as a way to calm anxious minds, repair bodies that are out of alignment and slow down your day. Protect yourself from the mounting stress in your life with the time-tested principles of yoga. The changes are almost instantly noticeable. 
Available in days

days after you enroll

Basic Anatomy
Available in days

days after you enroll

Further Anatomy
Available in days

days after you enroll

Viloma Breathing